back
Put my heart on my chest so that you can see it, too

I'm walking the long road, watching the sky fall

The lace in your dress tingles my neck, how do I live?
daniel never quite expected marriage to be part of his journey, especially after his tumultuous relationships in the past. he spent 5 years with someone, and after some time they did get engaged, but the desire and passion for a life together didn't exist. they would often discuss children, moving in together, and getting old, and while he couldn't quite imagine it in his head, he assumed he was just a guy who needed more time to figure it out. along the way they found themselves fighting and losing trust when being with other people. the older they got, the more tumultuous it was. he wasn't ready to settle down or let go of her either, and after some time of reflection he finally did let her go. at this point, ellie wasn't in the picture. he found wealth in porn and stuck with it for years before stumbling upon her profile and eventually built a relationship with this beautiful, young, bright woman who changed his life.
The death of a bachelor, o-o-oh! Letting the water fall

The death of a bachelor, o-o-oh! Seems so fitting for

Happily ever after, whooo, how could I ask for more?

A lifetime of laughter, at the expense of the death of a bachelor
it didn't take very long for daniel to start picturing a life with ellie. their habits that they'd take with them into old age. their jealousy-free conversations where daniel felt like he could really open up and be himself. he'd tell his sisters and parents about her right away, and overtime his interest in marriage after just a year surprised them, considering how long he spent with his ex and only got engaged because he had to. now that this was on his mind, his family understood that this was real. his life was changed again in 2019 when he asked her to be his wife.
at this point now, he continued his current job as a cam guy, but grew into this interest of cooking and found a way to do that as a mysterious guy on the internet who loved to cook all different kinds of food. as she explored dancing and worked as a teacher, they're now in this place where they could enjoy each other.
then their life haulted when the pandemic hit. now, they would spend so much time together, learning more and more how they'd fit in 5, 10, 20 years together. no matter what fight they might have or patch they might go through, it seemed like his love for ellie was stronger than ever. they both grew up and matured together, and were continue working at this relationship instead of giving up eventually. every day they would make it happen.
I'm cutting my mind off, feels like my heart is going to burst

Alone at a table for two, and I just wanna be served

And when you think of me, am I the best you've ever had?

Share one more drink with me, smile even though you're sad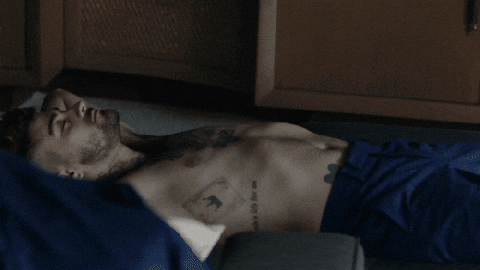 now it was time. he didn't realize how long they'd wait before tying the knot before the initial conversation came around. he was happy where they were at, and maybe stagnation can be considered negative or mad, but it felt like they were married regardless. ellie's dream was not quite fulfilled yet, and he set out to do just that. it all started with planning trips to disney, and with being forced to stay home they couldn't spend 2020 doing just that. now, they could plan this for another year when the world recovered. luckily his fiancée was patient. luckily she was willing to see him happy just as much as he wanted to see her happy.
he didn't even even question the decision to elope and get married as soon as possible. they were in a beautiful place physically and emotionally. it was easy to let go of his past, his bachelor life, and become this woman's husband.
so now they are here. they made it to his point where they could share more memories and plan a wedding party that could make his wife the happiest. they could dream and talk about their future children. no matter what happens. he was happy.
"i do," he'd say, tears rolling down his face, knowing without a doubt that he was finally with his soulmate.
Happily ever after... how could I ask for more?